My boys absolutely love Easter – well, the hunt anyway. I think it's their natural inclination for hunting and gathering. They love to run all over the backyard to find Easter eggs, and compare who got the most eggs.
The only problem is that Easter baskets tend to be filled with plastic, low-quality toys and candy with enough food dye and preservatives to make kids go bonkers. I've been guilty of going the easy route before with pre-filled Easter baskets from the store. But as my kids get older, I've been using more reusable Easter products and here's how you can too.
Reuse that Easter Basket
My oldest son has a plastic (yes, I know it's plastic) bucket that we decorated with a foam Easter bunny face. He's been using it for the last 5 years. Our youngest son has a felt Easter basket he's been reusing for years too. They've used those baskets other times out of the year too to transport Legos, Matchbox cars – and even for Halloween trick or treating… not the the one with the bunny ears, rather my youngest son's robot basket.
Buy a reusable Easter bucket from Etsy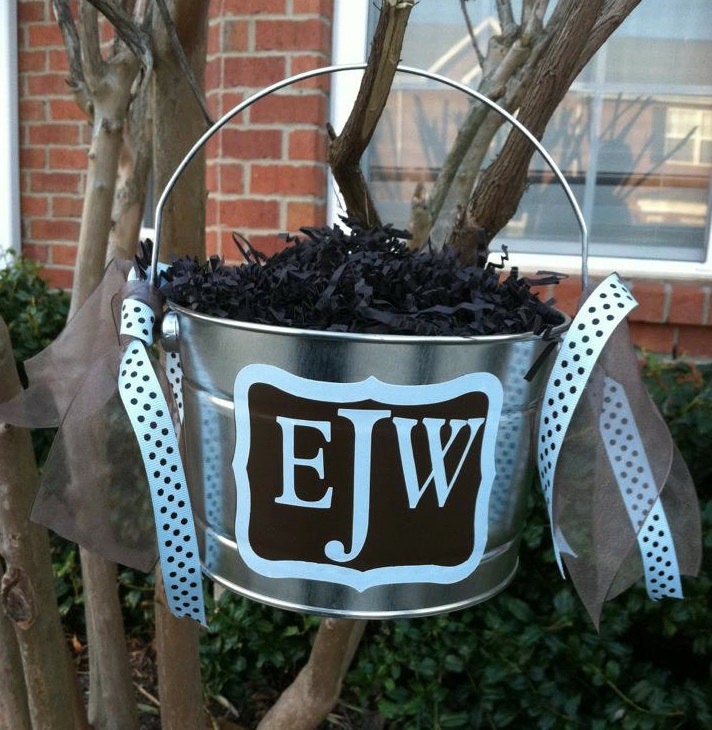 Swap Out Fake Grass for Natural Alternatives
Fill your Easter baskets with shredded paper, newspaper or fabric scraps.
Comic strip Easter basket filler from Crafting a Green World
Rag garland Easter filler from Etsy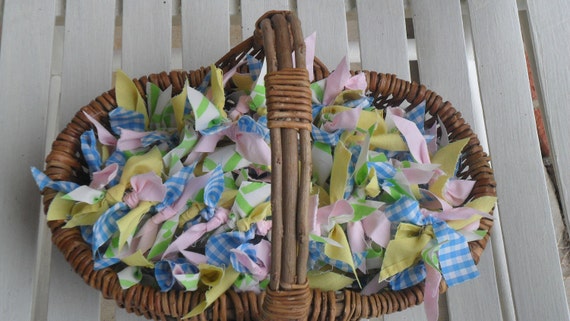 Use Natural Dyes
I admit I've used Paas egg coloring kits in the past. But now I know about natural dyes. You can make them at home with ingredients like turmeric for yellow or beet powder for red, or you can buy a kit with natural dyes.
DIY egg coloring dye from Kitchen Stewardship
Egg coloring kit from Natural Candy Store
Give Crayons as Easter Treats
It's so easy to recycle all those leftover bits of crayons in bunny molds (buy the mold from Target or other store) and make your own Easter crayons. Kids love doing this craft too.
DIY Easter crayons from Don't Mess with Mama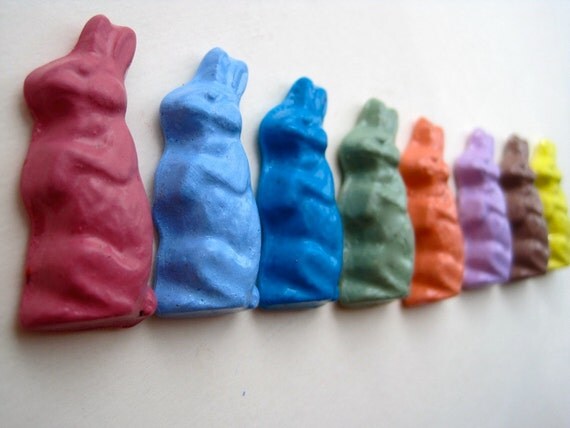 Fill Easter Baskets with Plastic-Free Toys
There are so many eco-friendly options for Easter basket toys. Wooden toys, felt Easter bunnies and other figures, puzzles and more.
Wooden Easter bunny toy from Etsy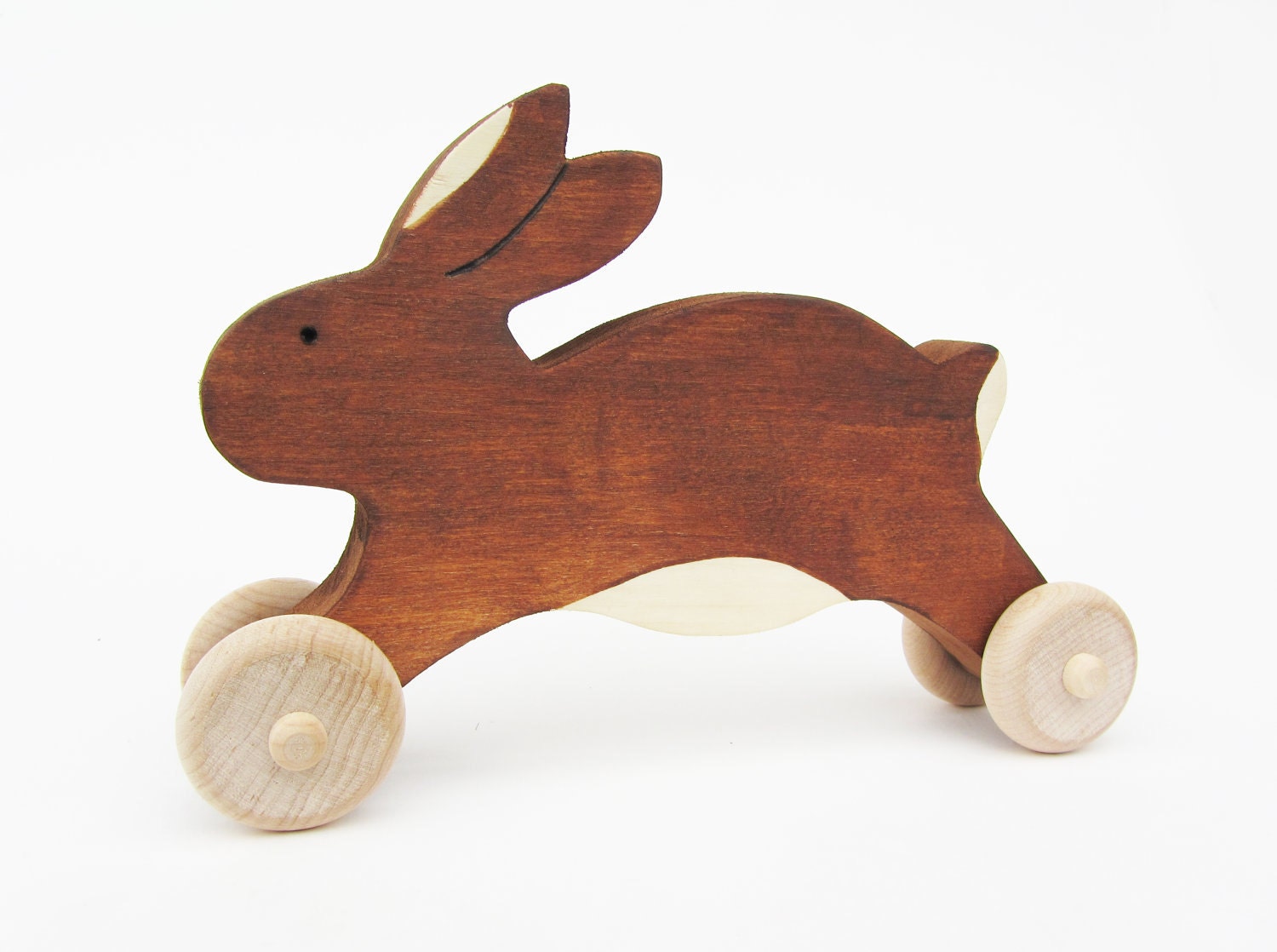 Cool wooden bunny puzzle from Etsy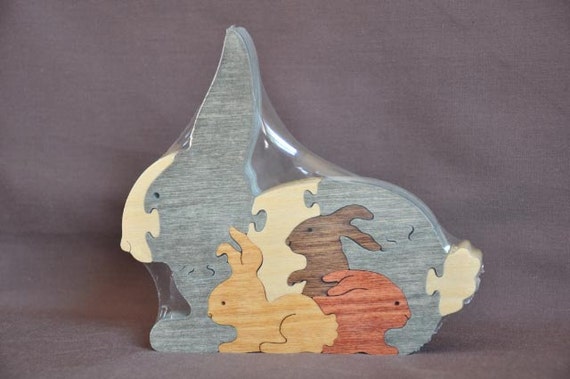 Felt Easter eggs (great for that Easter egg hunt) from Etsy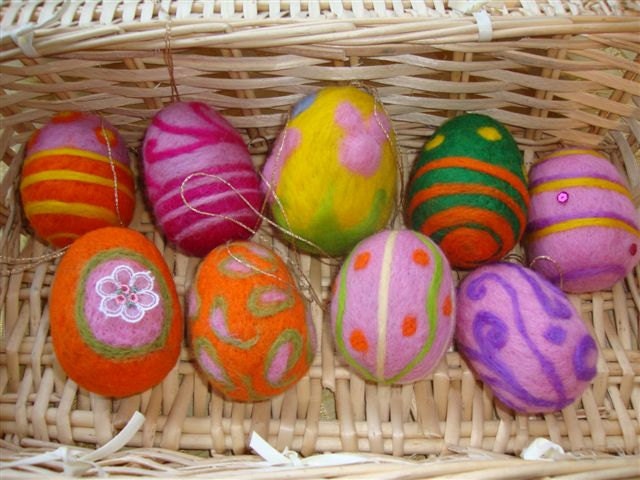 Felt carrot rattle for baby from Etsy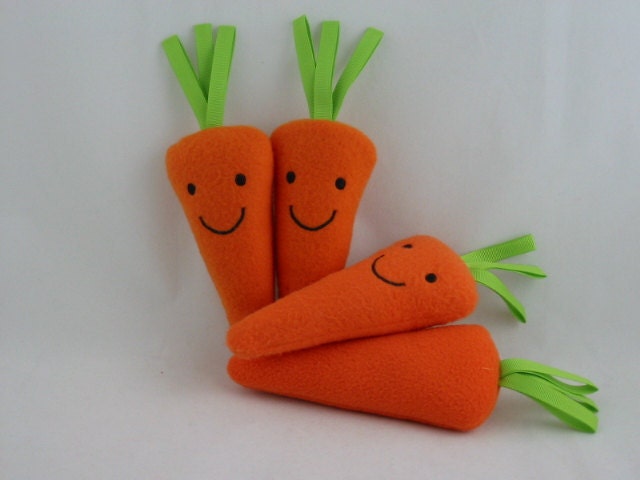 And what could be better than this?
Custom Easter bunny doll from Etsy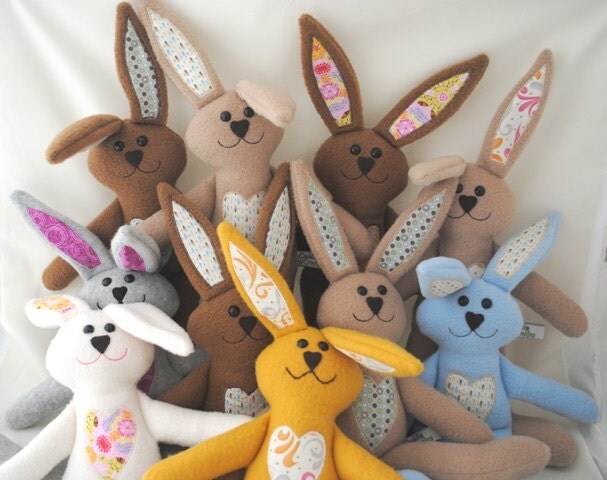 Make a Healthy, Fun Easter Snack Instead of Giving Out Candy
Easter baskets these days are filled to the brim with candy. The sugar alone sends my kids into orbit, but it's all the processed chemicals and artificial dyes that drive me nuts. Instead of giving out candy with food dyes, consider all-natural milk chocolate bars.
Or better yet, put fruit like Clementine oranges, baby apples or dried fruit in your kids' Easter baskets. My 4 year old would love it – he eats so much fruit. You could also do mixed nuts or popcorn.
Check out more green ideas for Easter on my Pinterest board.
How do you plan to go greener for Easter this year? Share your ideas.
---
PAID ENDORSEMENT DISCLOSURE: In order for me to support my blogging activities, I may receive monetary compensation or other types of remuneration for my endorsement, recommendation, testimonial and/or link to any products or services from this blog. Please see all
my disclosures and disclaimers
, including Amazon and other affiliate partners.
DISCLAIMER: The content on the blog Don't Mess with Mama is for educational and informational purposes only, and is not intended as medical advice. I am not a medical professional and the information contained on this blog should not be used to diagnose, treat or prevent any disease or health illness. Please consult with a qualified health care professional before acting on any information presented here. Any statements or claims about the possible health benefits conferred by any foods or supplements have not been evaluated by the Food & Drug Administration and are not intended to diagnose, treat, cure or prevent any disease.
---